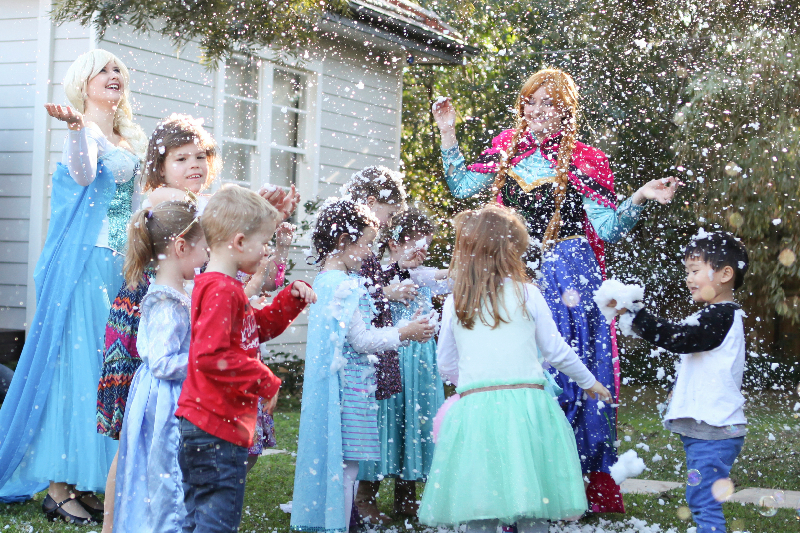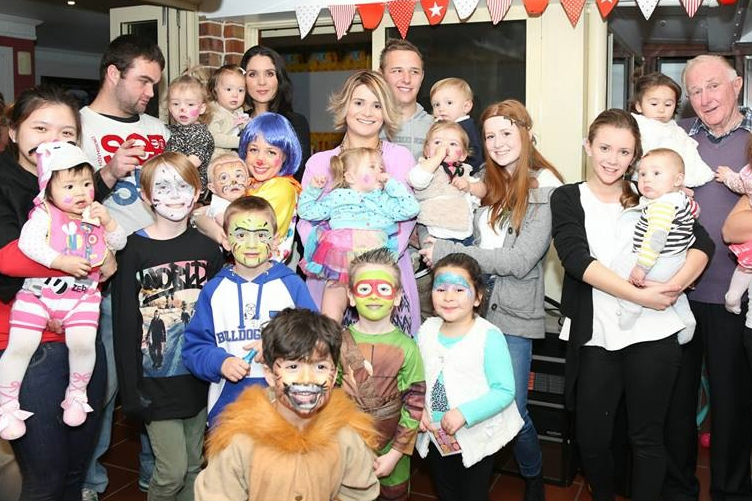 Are you looking for the WOW FACTOR
for your next children's event?
You've come to the right place!
At Superstar Parties characters are brought to life by a talented team of Sydney's finest
professional singers and actors
When only the best will do call in a superstar to save the day!
   ………………………………………………………………………………………………………………….
If you're planning a NSW children's event or kids party in Sydney, don't stress, we're here to help!
We're your one stop shop for Sydney kids parties, Sydney events, children's entertainment, corporate events and birthday parties for boys and girls. We even do singing telegrams and events for adults too!
We pride ourselves on premium children's entertainment with good old fashioned customer service. From the initial enquiry our friendly staff will work with you create a children's party or event that is unforgettable. No event is too small or too big. Call us today and leave it to the children's entertainment experts.
 ………………………………………………………………………………………………………………….
Superstar Parties delights audiences young and old with…
Show stopping celebrity impersonators
Authentic Singing Princesses
Magical Fairies
Amazing Superheroes
Swashbuckling Pirates
Sydney's best frozen performers
 ………………………………………………………………………………………………………………….
Our talented team of professional performers have delighted thousands of children at parties and events across Sydney. We're loved by celebrities, leading brands and shopping centres and we receive such great feedback that most of our bookings come through word of mouth.
Our Superstar children's entertainers and face painters are perfect for Birthday Parties, Christenings, Kids Parties, Corporate Events, Christmas Parties, Easter Parties, School Fetes, Festivals, Fundraisers, Shopping Centres and Charity Events.
We also produce a range of unforgettable Concerts and Stage Shows for Corporate Events, Shopping Centres, Venues, Kids Parties, Schools, Day Care Centres and Festivals.
 ***************************************************************************************************************
Nominated as a Top Finalist in national award for
'Best Children's Party Entertainment'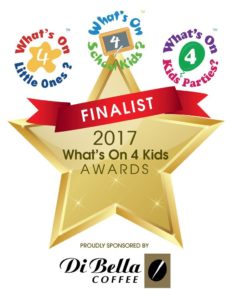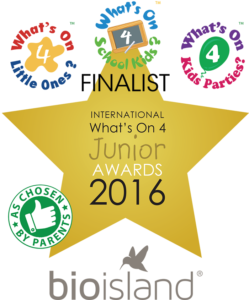 Superstar Parties was a Top 5 finalist in the 2016 What's on For Junior Award for Best Children's Party Entertainment. We are honoured to be a current Top 7 Finalist in the 2017 What's On 4 Kids Awards for Best Children's Party Entertainment with the winners to be announced on Saturday the 10th of June.

******************************************************************************************************
Australia's First Kids Parties Hosted by Singing Celebrity Impersonators
Superstar Parties connects the littlest fans with the biggest Superstars!

At Superstar Parties we provide talented  singing celebrity impersonators to sing the hits of your favourite superstars. In an Australian first our Signature Superstar Parties feature a private concert followed by age appropriate games, dancing and glitter tattoos or face painting. And yes they do sing 100% live! We also offer Celebrity Disco Parties for kids and teens and Celebrity Concerts. Choose from Ariana Grande, Taylor Swift, Katy Perry, Redfoo, Selena Gomez, Meghan Trainor and more!
  ………………………………………………………………………………………………………………….
Singing Princess Parties
Dreams Really Do Come True With Our Singing Princesses!

The Singing Princesses at Superstar Parties amaze children and adults with breathtaking live singing performances.  The Singing Princess performers at Superstar Parties are all professional singers from a musical theatre background, and training from Australia's top performing arts institutions including NIDA, The Australian Institute of Music, Brent St, ED5 and the Central Queensland Conservatorium of Music.
  …………………………………………………………………………………………………………………. 
Take the stress out of the your next kids party, contact Superstar Parties to book now or call us today and get ready to PARTY WITH  A SUPERSTAR!

  …………………………………………………………………………………………………………………. 
** Sydney Princess Kids Party ** Sydney Fairy Kids Party ** Sydney Elsa Kids Party ** Sydney Frozen Kids Party ** Sydney Pirate Kids Party ** Sydney Superhero Kids Party ** Sydney Batman Kids Party ** Sydney Spiderman Kids Party ** Sydney Mermaid Kids Party ** Sydney Toddler's Kids Party ** Sydney Wiggles Kids Party ** Sydney Cowboy Kids Party ** Sydney Kids Disco Party ** Sydney Celebrity Kids Party ** Sydney Ballet Kids Party **