Journey into Fairyland with our beautiful Singing Fairies.
Our fairy parties begin with a magical fairy initiation. Once the little fairies have earned the wings they'll learn how to make a wish with magical fairy dust, cast a magic spell and join in with lots of singing and dancing. Our fairies love to play games and paint beautiful faces on the little fairies and pixies.
LATEST FAIRY NEWS:
New fairies have flown into Superstar Parties!
Please contact us for sample photos of our latest premium fairy costumes.
Our Superstar Fairyland Characters Include:
Tinker Bell and Fairy Rosetta 

Fairy Princess Holly and Ben Elf – inspired by 'Ben and Holly's Little Kingdom'
Rainbow Fairies – With beautiful fairy dresses in rainbow colours
Garden Fairies – Beautiful fairies adorned with flowers
Fairy Marigold and Fairy Silverbelle – Our beautiful Christmas Fairies in gold and silver with Christmas flower crowns
Traditional Christmas Fairies – With red and green fairy dresses
The Sugarplum Fairy – a beautiful ballerina fairy inspired by 'The Nutcracker'
The Daffodil Fairy – a gorgeous yellow fairy with a dress inspired by daffodils
The Ladybug Fairy – a ladybug fairy
The Frozen Fairy – A beautiful fairy with a dress in 'Frozen' inspired shades
The Tooth Fairy – A stunning all white fairy suitable for tooth fairy telegrams
The Fairy Queen – A spectacular pink ball dress, also suitable for Glinda the Good Witch and the Fairy Godmother
Fairy Floss – A spunky pink fairy suitable for toddlers
Singing Fairy Characters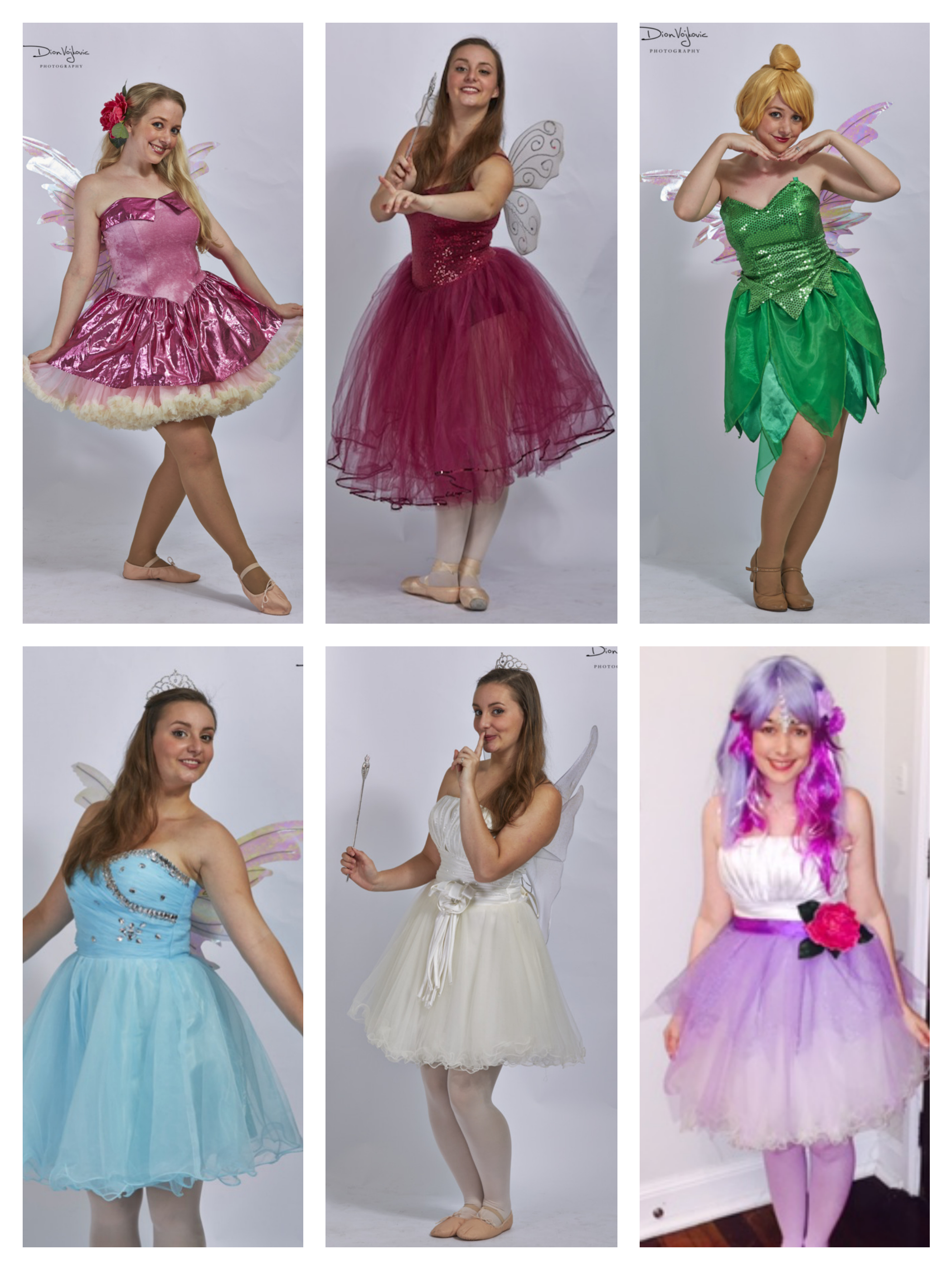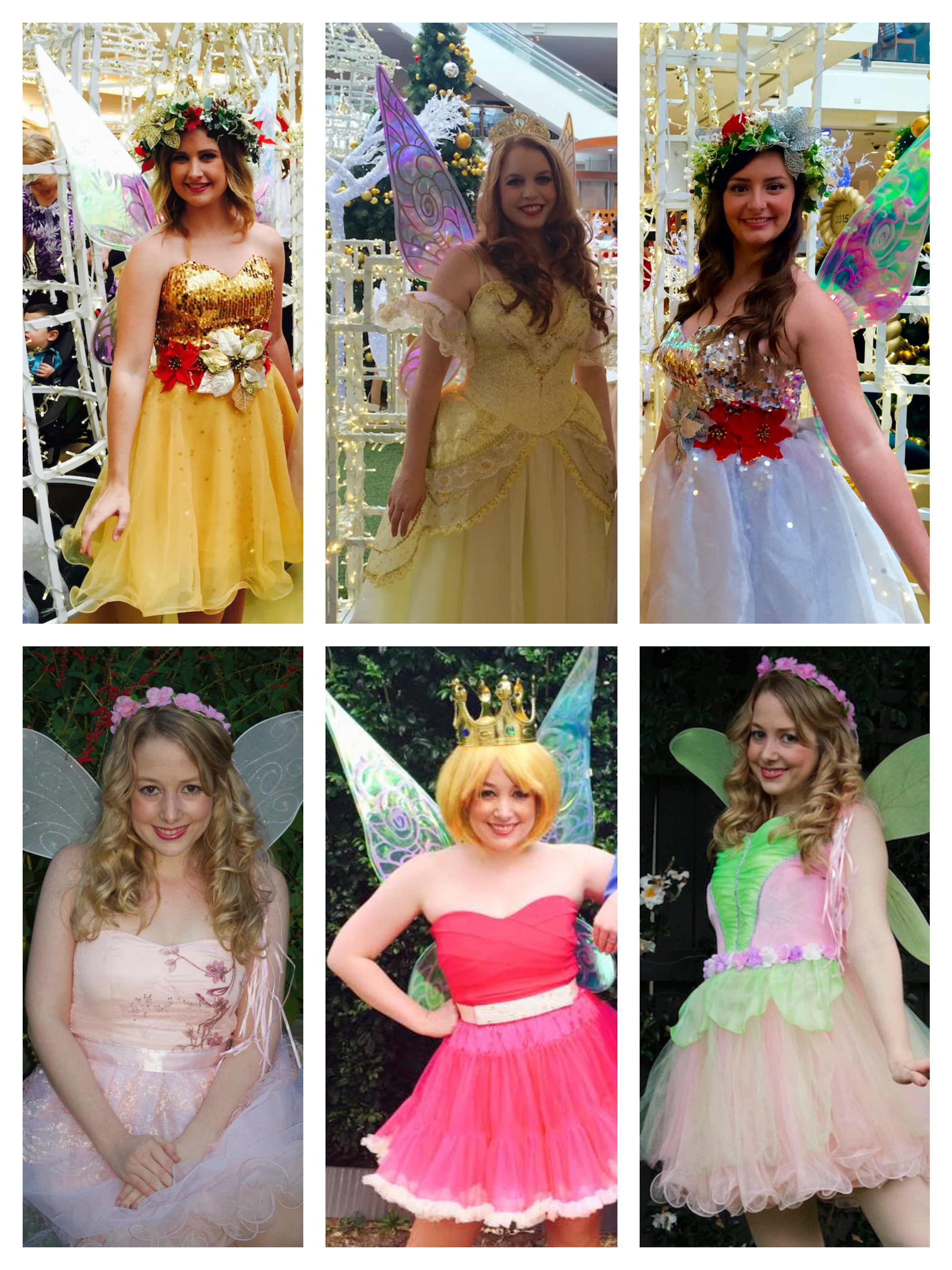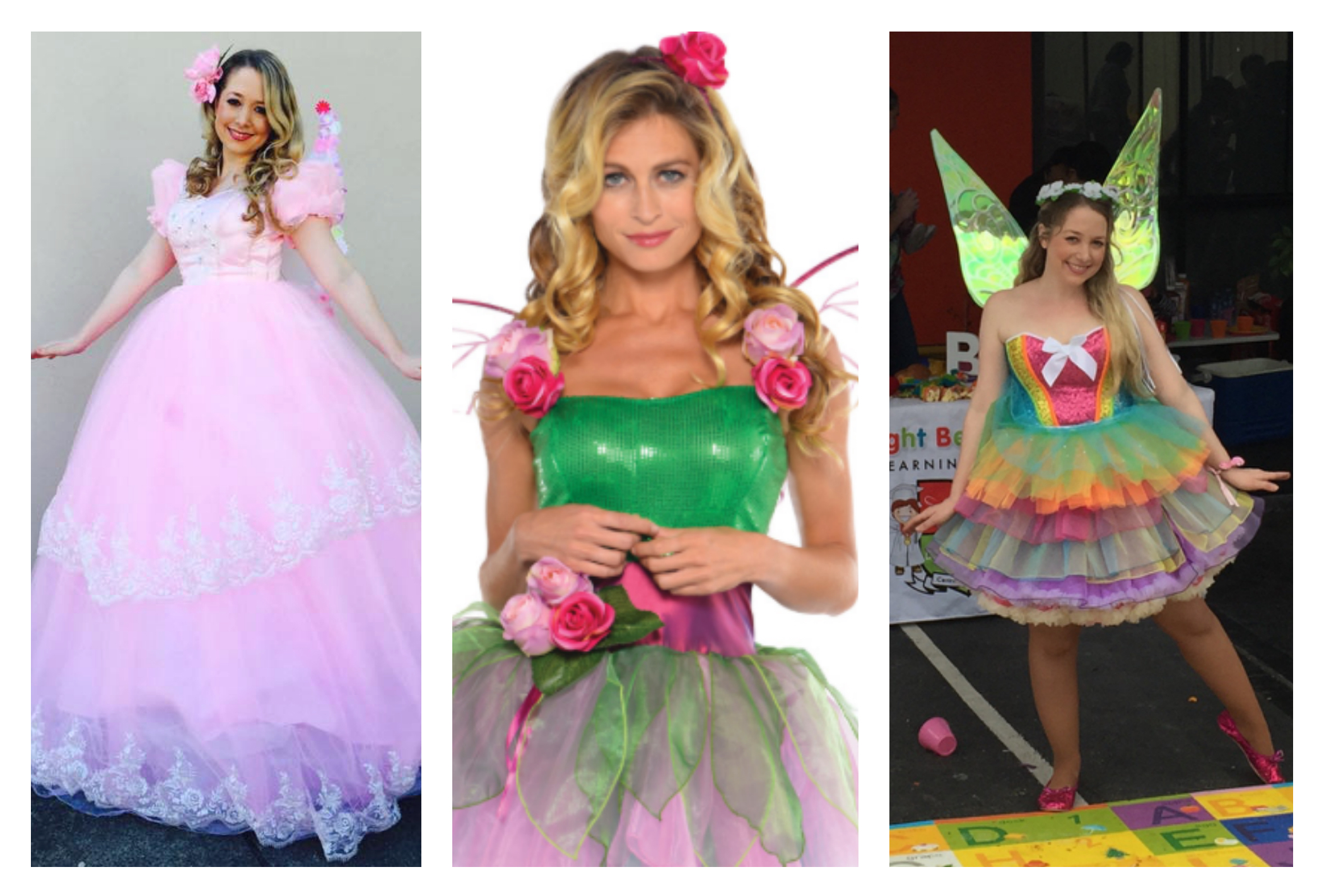 For pricing and additional information see our Character Party Packages.
To reserve your Superstar Fairy Party  Contact Us and our friendly staff will get you booked in.
Please Note: Our costumes and characters are inspired by children's fairytale stories and popular kids party themes. We are not affiliated, licensed or associated with any corporation or trademark. If you would like to book a licensed, copyrighted or trademarked character for your party or event, please contact the copyright holders for the specific character/s you are looking for.